Kadzielnia Reserve – Updated 16 January 2023.
Popular tourist spot
The Kadzielnia Reserve is a nature reserve located in Kielce, Poland. It is situated in the Kadzielnia quarry, which is a limestone quarry that is no longer in use. The reserve is known for its unique geological formations and diverse wildlife, including rare species of birds and bats. The quarry is also a popular spot for rock climbing and hiking. The reserve also includes a geological museum which shows how the quarry was formed and how it was used over the years. It is a popular tourist spot in the region.
The former quarry attracts visitors interested in music, extreme experiences such as ziplining and also geology enthusiasts.
Limestone
It is located on a hill as part of the Kadzielnia Range and is 295m above sea level. As a quarry back in the 18th century, it was a significant source of limestone, which was required primarily for road construction and you can still find traces of mining activity around the area.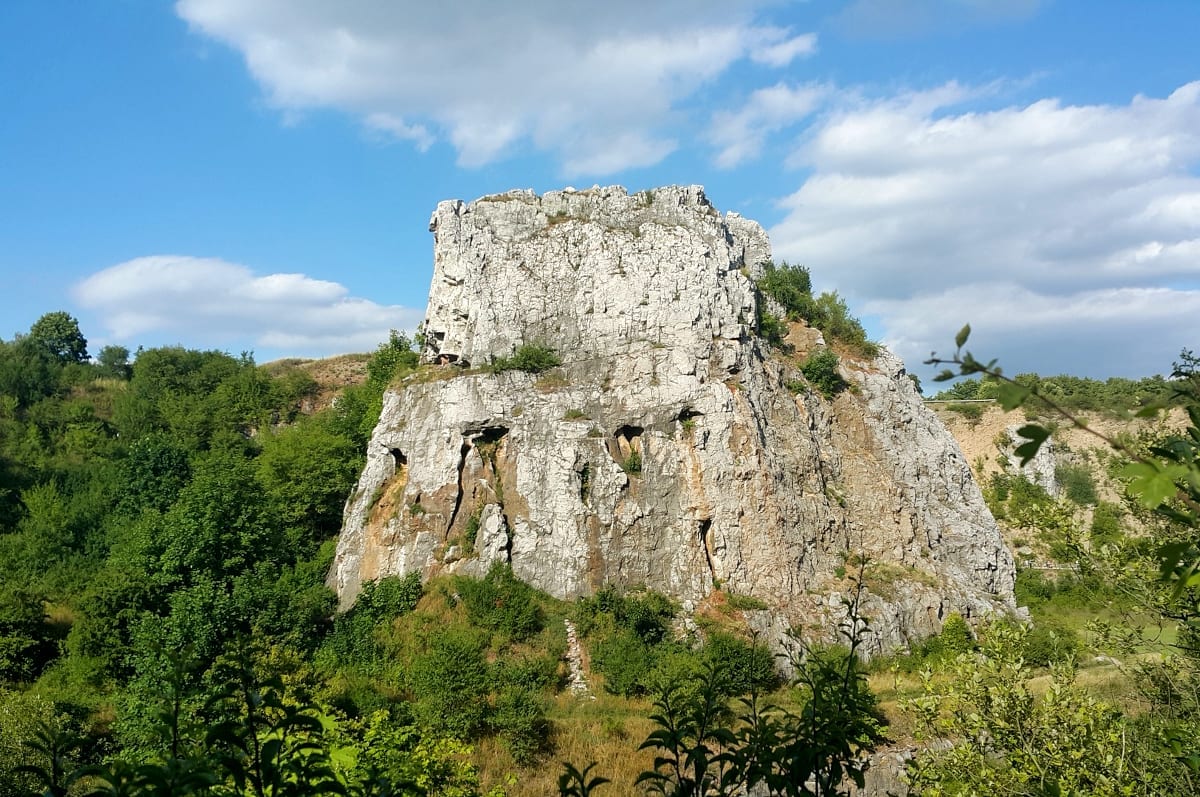 Geologists Rock
In the centre is the Geologists Rock and this is protected as part of the Kadzielnia Nature Reserve and is not open to tourists, instead visitors admire the rock from the surrounding paths and viewpoints surrounding the quarry.
Attractions
You'll find a number of attractions in Kadzielnia such as the underground tourist route, the amphitheatre, a zip-line station and a waterfall.
Fossils
Kadzielnia is very popular with palaeontologists and geologists who come to the area in search of fossils. Many different fossils have been found including sponges, corals, daylilies, brachiopods and snails.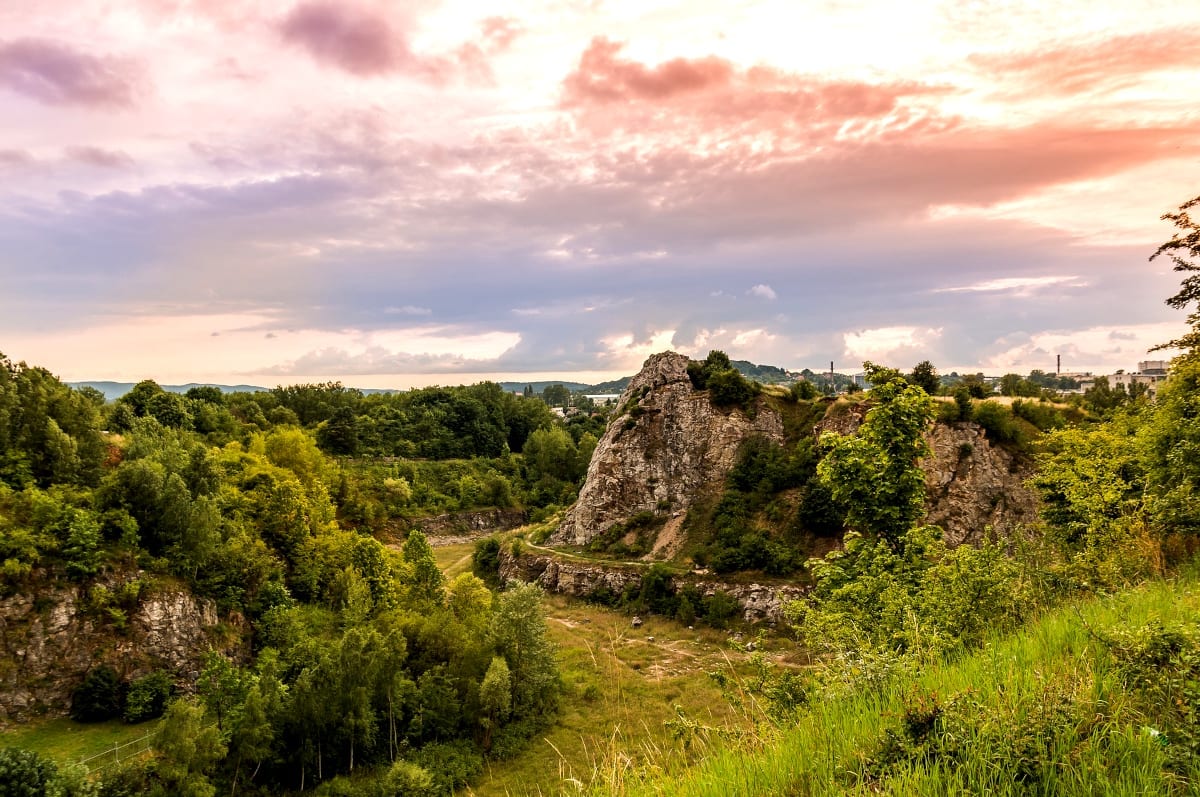 Caves
Kadzielnia is also home to 25 caves. There are three caves open to the public and this is where you can find the 140m long underground tourist route.
Amphitheater
The Kadzielnia Amphitheater is one of the most unique and beautiful stages in the country. The surrounding rocks provide a natural backdrop and also enhance the acoustics. The amphitheatre has operated for more than 50 years and underwent a thorough modernisation in 2010, today it can seat as many as 5,430 spectators. During inclement weather, the stage and auditorium is covered with a retractable roof.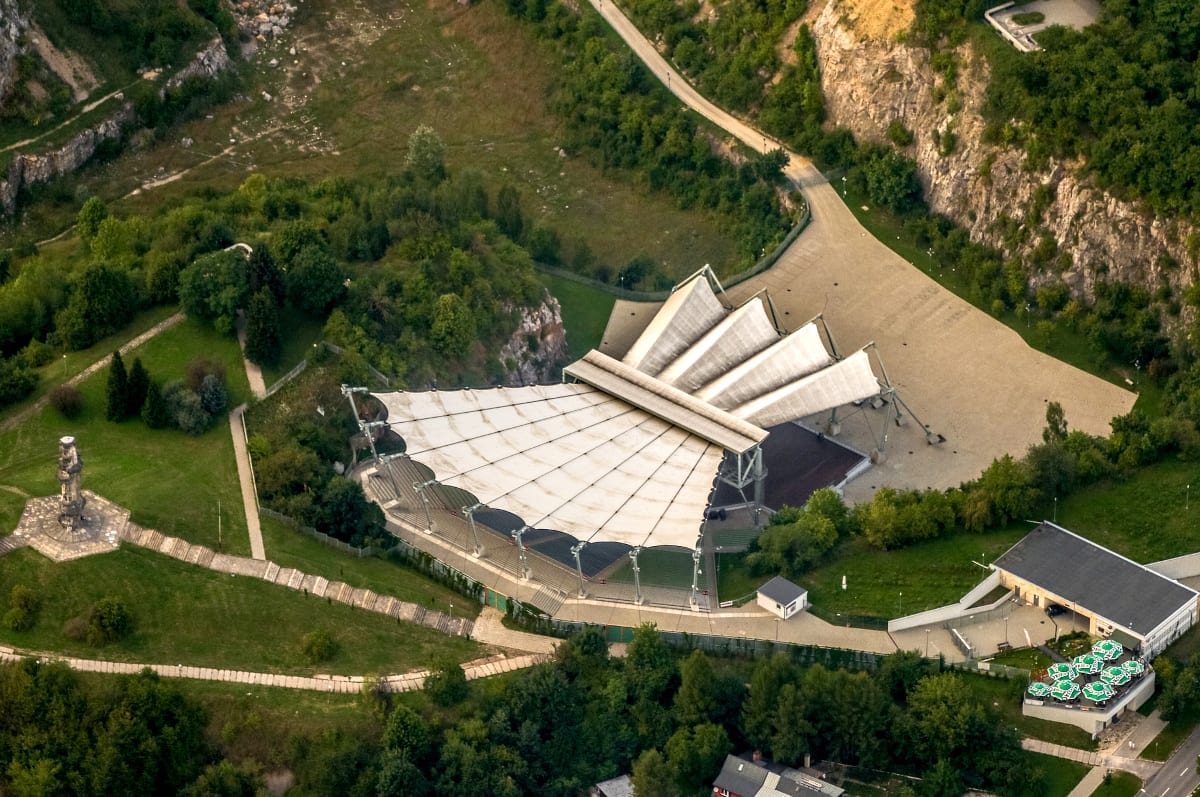 The amphitheater hosts large, modern artistic shows and concerts, among them the cult "pinwheel", the International Scout Festival of School Youth Culture and the annual Kielce Festival.
Kadzielnia Rope Park
There's much more to Kadzielnia than a concert among the rocks, exploring the caves and the amazing views. Thrill-seekers come to the area to admire the scenery from a height of 40m during a free rope descent. The Kadzielnia Rope Park includes three descents.
Every year, the Kadzielnia Sport Festival is hosted in the area and attracts extreme sports enthusiasts from near and afar.