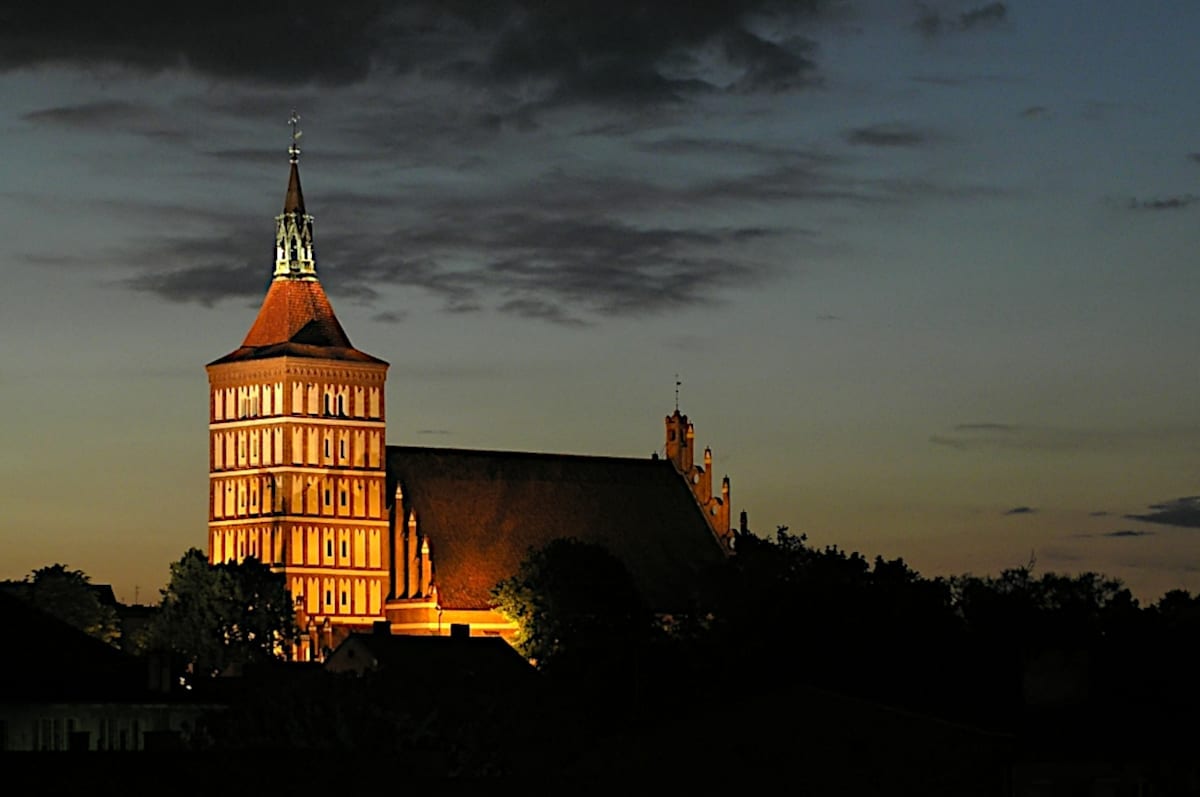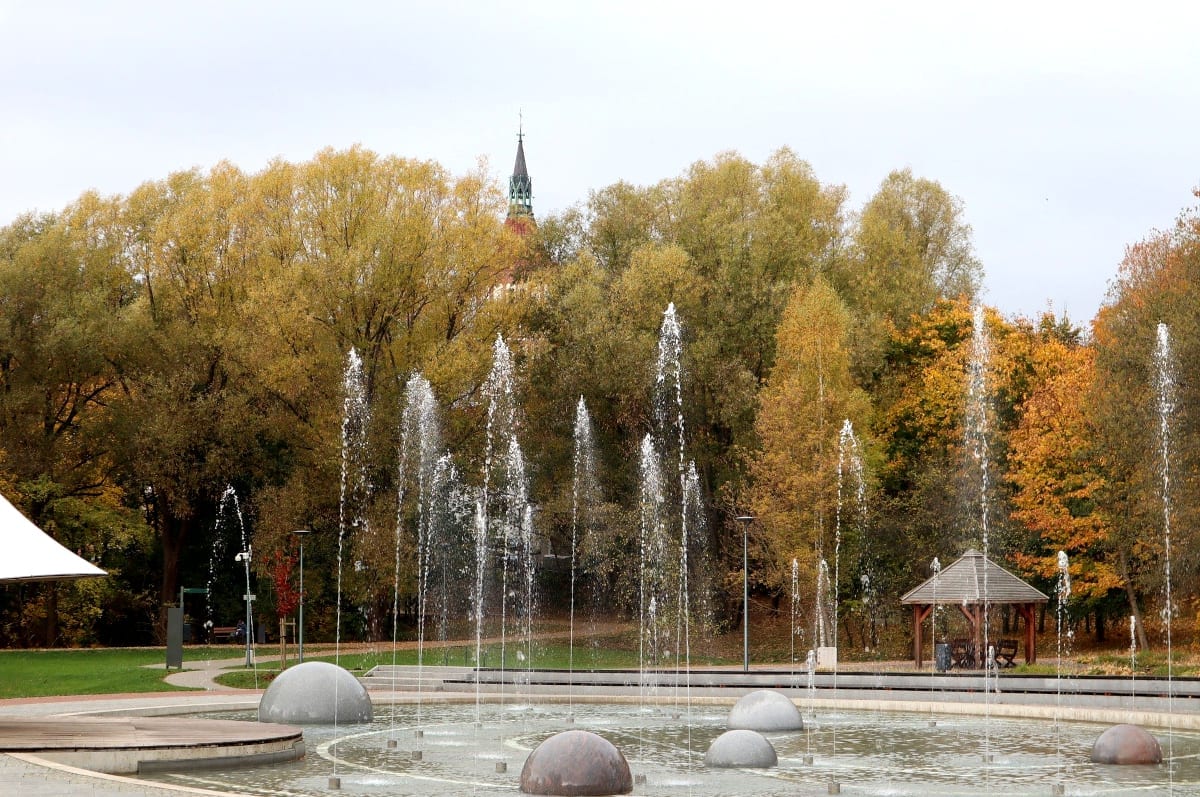 Teutonic Order
Olsztyn is the capital of the Warmian-Masurian Voivodeship and is located on the Łyna River in north eastern Poland. It's by far the biggest city in the region and is the transport hub for other towns in Warmia and Masuria and also a popular tourist destination.
Olsztyn was founded in the 14th century and was originally under the control and influence of the Teutonic Order prior to coming under Polish control following the Treaty of Toruń in 1466.
The city has a well-preserved old town with many historical buildings, including the Gothic-style St. James's Cathedral and the 14th-century castle, which houses the Olsztyn Castle Museum. The city also has several other museums, such as the Museum of Warmia and Mazury and the Museum of the Earth.
The castle in Olsztyn is well-maintained with a splendid enclosed courtyard and city views. It was built between 1346-1353, and in the early days was the home of the Teutonic Knights. The Museum of Warmia & Masuria is housed inside the castle.
The city is also known for its beautiful parks and gardens, including the Ukiel Lake, which is a popular spot for swimming, sailing, and windsurfing in the summer, and ice-skating in the winter.
Olsztyn is a renowned cultural and academic centre, boasting a large Philharmonic Orchestra and a university in addition to numerous cinemas, theatres, restaurants and cafes.
Great Masurian Lakes
Overall, Olsztyn is a city with a rich history and beautiful natural surroundings, making it a great destination for those interested in history, culture, and outdoor activities.
In terms of transportation, Olsztyn has an efficient public transportation system, including buses and trams, as well as a regional airport that connects the city with other destinations in Poland and abroad.
Warmia-Masuria (Warminsko-Mazurskie) is the water sports capital of Poland and it is dominated by the Great Masurian Lakes. Every year, thousands of kayakers, windsurfers and sailors arrive in the province to have fun on the water.
The region is home to Hitler's wartime hideout, the Wolf's Lair, one of Europe's most significant WWII sites. There's also Palaces, Gothic castles, Gothic churches and museums to explore.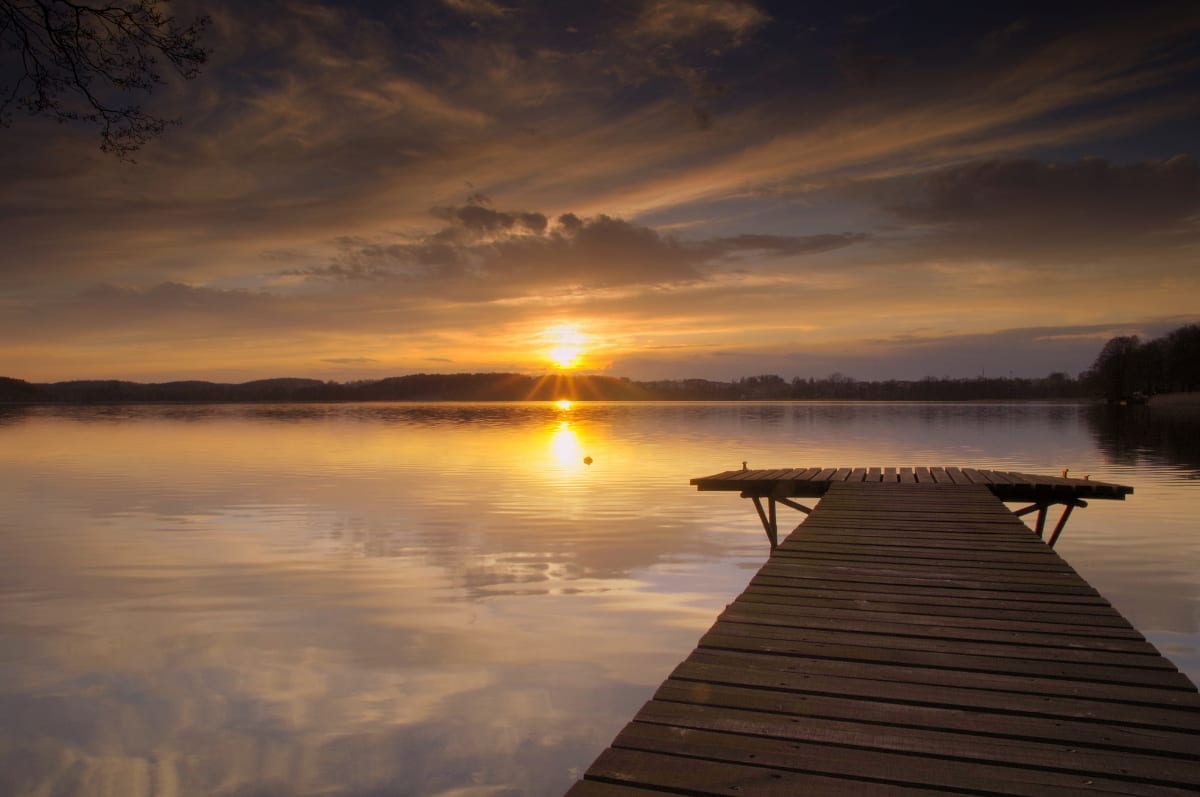 Welcome to the 'Love Poland' community where you will find further information about Olsztyn, amazing images, information from a local's perspective and much much more…


Quality dental treatment in Poland at 50-70% off UK prices.
Combine affordable dental care with a holiday or short break