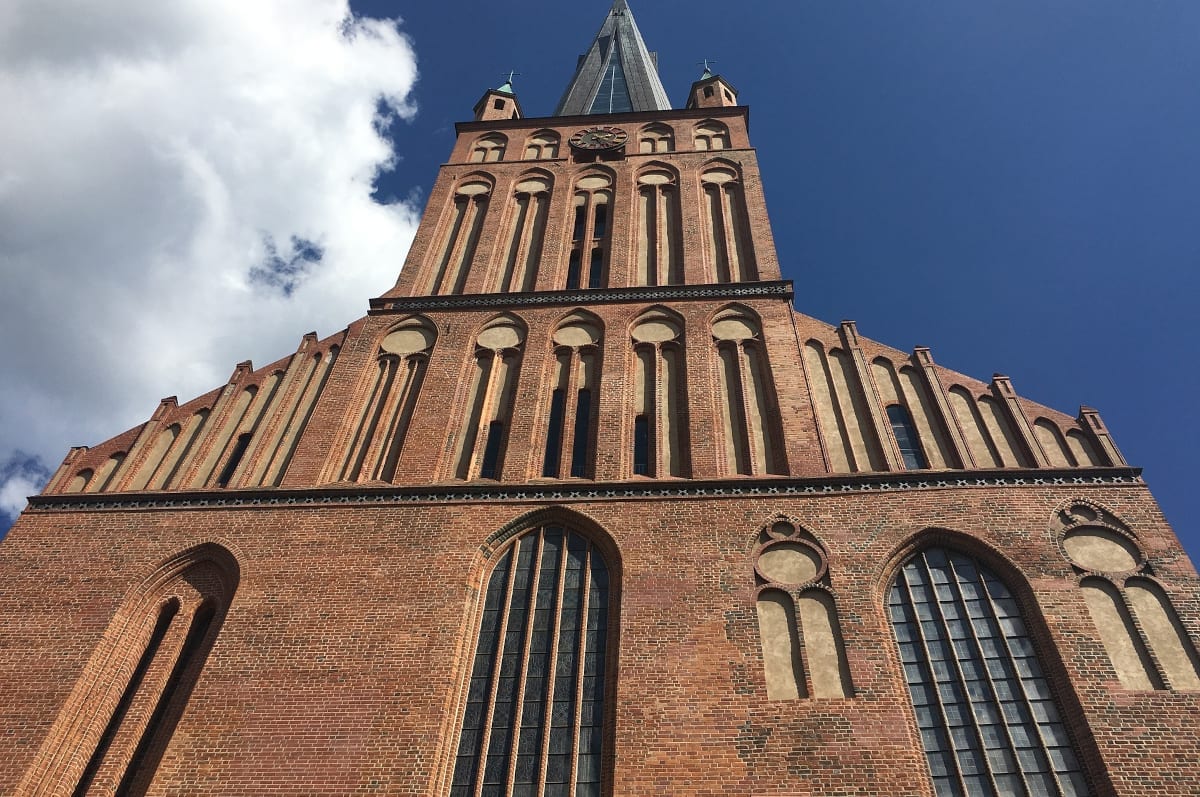 What to see, what to do
Things to do – updated 17 January 2023.
There's a lot to see and do in the city. Here's our list of the Top things to do in Szczecin. Click on the links for further information or to book a tour & buy tickets.
1. Castle of the Pomeranian Dukes
You can't miss the castle, it is a big structure, which looms over the Old Town. Originally built in the mid-14th century, the castle was extended until it reached its current form prior to being destroyed by Allied bombing in 1944 and then extensively restored. The castle now houses the Castle Museum exhibiting six spectacular sarcophagi of the Pomeranian dukes in addition to various temporary displays of art.
2. Karłowicz Philharmonic Szczecin
The Philharmonic is housed in a building, which was awarded the European Union Prize for Contemporary Architecture in 2015. The music venue covers an area of 13,000 square meters and contains a main concert hall with 1000 seats for concert-goers as well as a smaller hall with a capacity for 200 spectators and a number of conference rooms. In 1958 the Philharmonic was named after the renowned Polish classical composer and conductor Mieczysław Karłowicz. The hall is home to the Szczecin philharmonic orchestra but hosts many other performances.
3. Museum of Technology & Transport
Just outside of the city, you'll find this interesting museum with exhibits of vehicles of all types, mostly produced in Poland by Szczecin-based company, Stoewer. Among the exhibits are communist-era cars, motorbikes, public transport vehicles and a six-wheel amphibious vehicle from the 1970s.
4. Cathedral Basilica of St James
Szczecin's 12th century cathedral is the largest church in Pomerania. You'll find it on ul Wyszyńskiego downhill from the city centre. The cathedral was reconstructed in 1972 putting right damage caused by Red Army artillery back in 1945. It is not the prettiest cathedral by any stretch of the imagination; the views from the tower, the stained glass and the tiny crypt are the highlights.
5. History Museum
The History Museum is located in the 15th century Gothic Town Hall. It houses a number of permanent and temporary exhibits, many focussed on Szczecin's history. You'll find a remarkable collection of coins, banknotes and stamps from the region and an impressive collection of gold and silver from across Europe.
6. Town Hall
Located in the Old Town district, the red-brick 15th century building was brought back to life in 1968. The Town Hall houses the History Museum.
7. Red Tourist Route
If you enjoy walking and sightseeing, then check out the Red Tourist Route. It takes you on a 7km circuit around town covering 42 important historic sights and buildings. You can pick up a map at any of the tourist offices.
8. The Zoo
Visit the Zoo – which is one of the oldest in Poland and home to a wide variety of animals and species.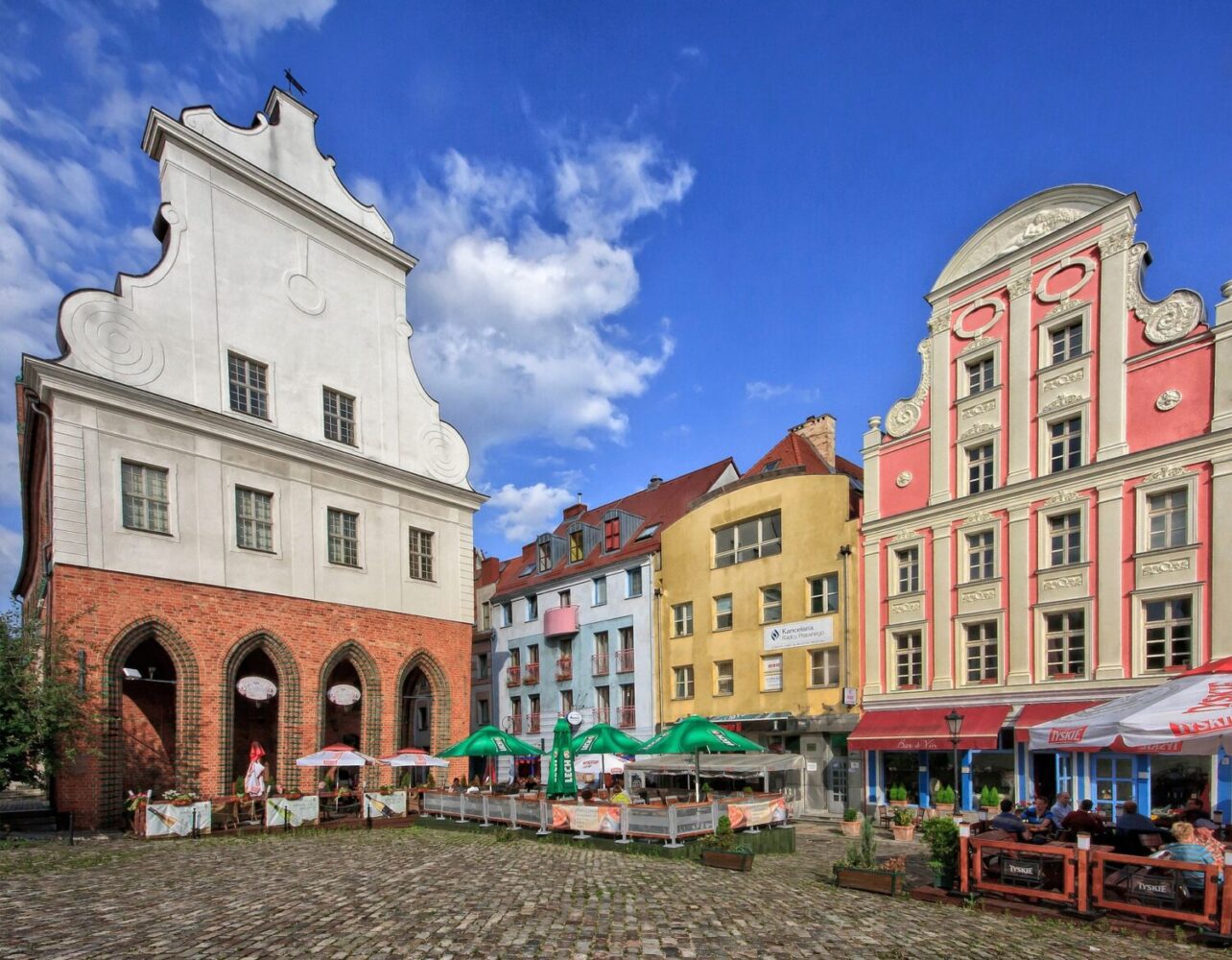 9. Cafes and restaurants
Relax in one of the many beautiful cafes and restaurants in the Old Town, and sample traditional Polish cuisine.
10. Boat ride
Take a boat ride on the Oder River.
FAQ
What is the best time to visit Szczecin?
The best time to visit Szczecin is in the summer months of June through August when the weather is warm and sunny.
What are some popular tourist attractions in Szczecin?
Some popular tourist attractions in Szczecin include Pomeranian Dukes' Castle, the National Museum, the Szczecin Philharmonic, and the Old Town.
What is the currency in Szczecin?
The currency in Szczecin is the Polish Złoty (PLN).
What language is spoken in Szczecin?
The official language spoken in Szczecin is Polish.
What is the public transportation like in Szczecin?
Szczecin has a well-developed public transportation system that includes buses, trams, and a light rail system.
Are there any good restaurants or cafes in Szczecin?
Szczecin has many good restaurants and cafes, offering a variety of cuisines, including traditional Polish dishes.
Are there any good hotels or places to stay in Szczecin?
Szczecin has a wide variety of accommodation options, including hotels, hostels, and apartments.
Are there any good shopping places in Szczecin?
Szczecin has a number of shopping centers and markets, including Galeria Kaskada and Galeria Szczecińska.
Are there any good parks or green areas in Szczecin?
Szczecin has a number of parks and green areas, including Puszcza Bukowa and Park Kasprowicza.
Is Szczecin a safe place to visit?
Szczecin is generally considered to be a safe place to visit. However, as with any city, it is always a good idea to be aware of your surroundings and take precautions to protect yourself and your belongings.