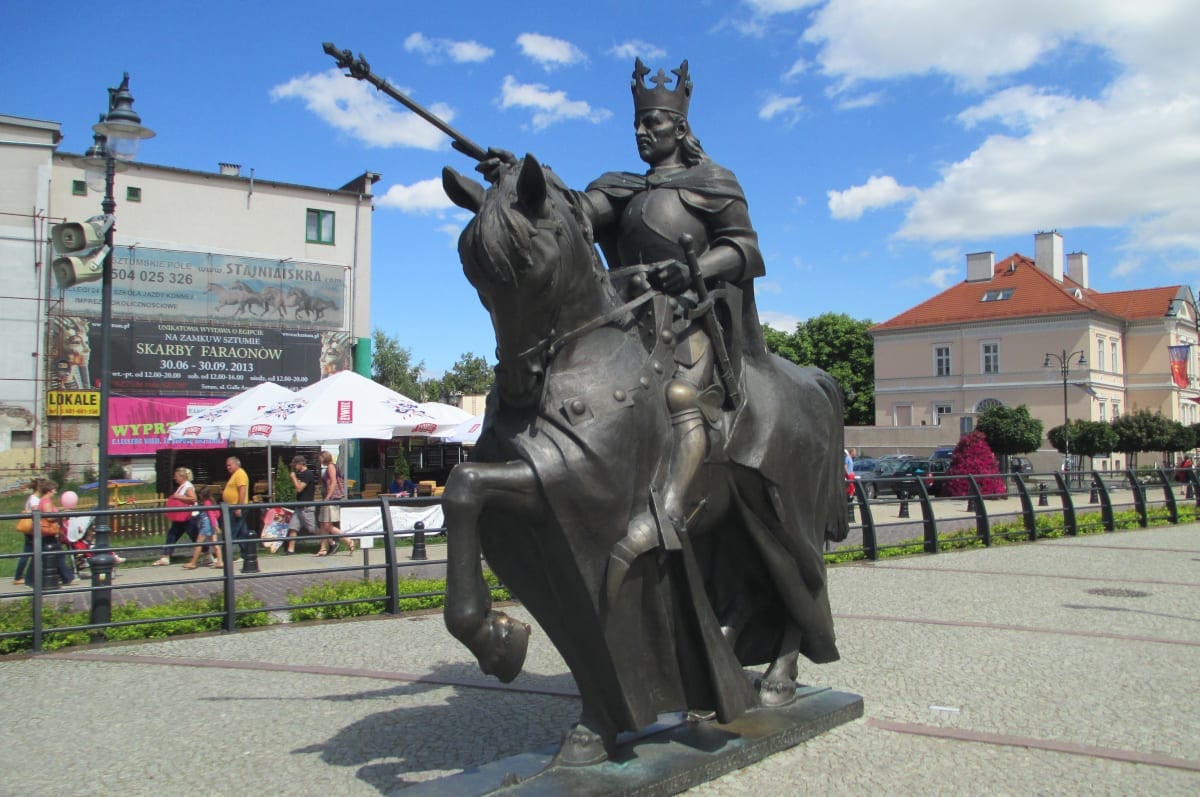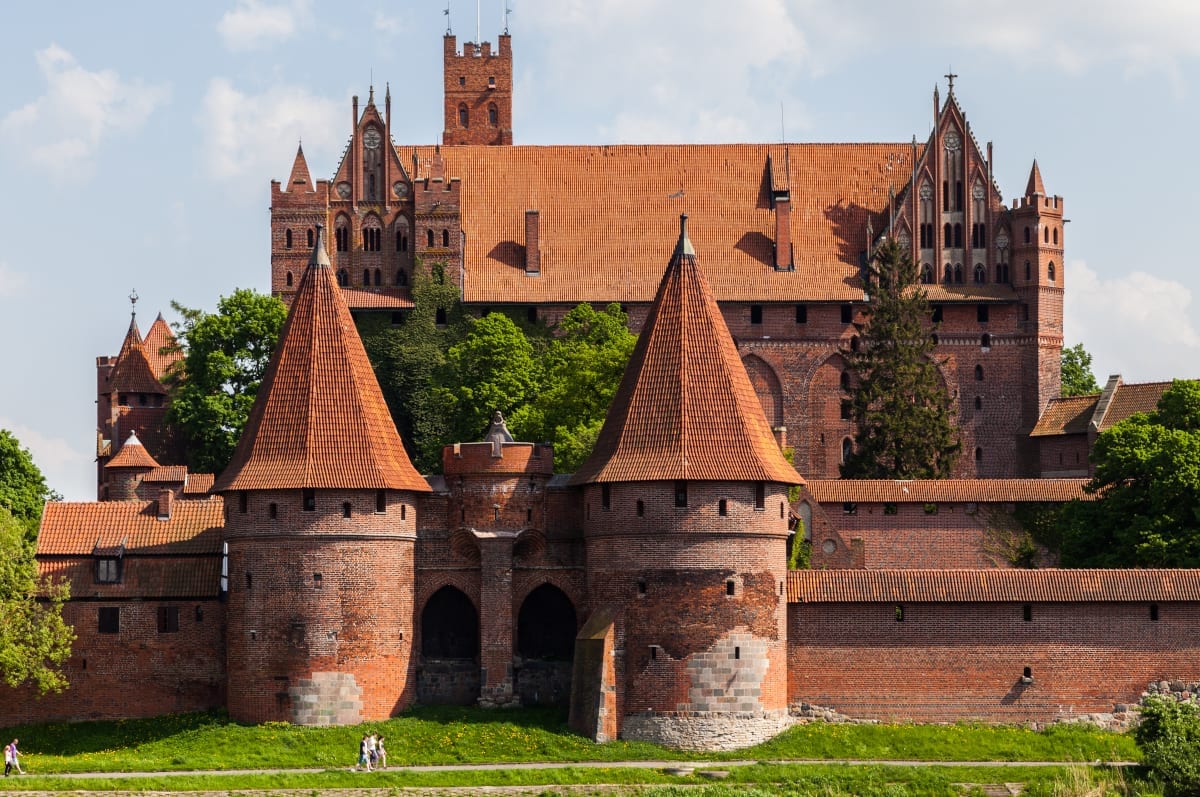 Teutonic Order
The quiet, rural town of Malbork is located within the Pomeranian Voivodeship in northern Poland, around 30km southeast of Gdańsk. The town was founded in the 13th century by the Knights of the Teutonic Order and is famous for its astounding Gothic castle, one of the top tourist attractions in Poland and also a UNESCO World Heritage Site.
The castle, built by the Teutonic Knights in the 14th century, offers visitors an opportunity to explore its impressive architecture, including the Great Hall and the Knights' Refectory. Visitors can also learn about the history of the castle and the Teutonic Knights through the exhibitions and tours that are available.
In addition to the castle, Malbork is home to several other historic sites, such as the Gothic-style church and the Town Hall, which dates back to the 14th century. Visitors can also take a stroll along the town's charming streets, and discover the well-preserved medieval architecture.
Malbork is also known for its lively cultural scene, with regular events and festivals taking place throughout the year, including the Malbork Castle Festival and the Malbork Wine Festival.
Whether you're a history buff, an architecture enthusiast, or simply looking for a charming and picturesque town to explore, Malbork has something to offer everyone. So come and experience the rich heritage and unique charm of this fascinating Polish town.
Hanseatic League
The town of Malbork grew up in the vicinity of the castle and became wealthy by collecting tolls on river traffic. Malbork later became a member of the Hanseatic League, and many Hanseatic meetings were held there.
There's not a great deal to see in the town with the exception of the Old Town Hall, the church, the Neo-gothic railway station, the city water tower and two city gates because the Old Town was not rebuilt following WWII, instead the bricks from its ruins were used to rebuild the oldest sections of Warsaw and Gdańsk. If you need to refuel, there are a few good restaurants in the town.
There's plenty to  and see within the region. The epicentre and capital of Pomerania is Gdańsk, northern Poland's metropolis, which together with Gdynia and Sopot forms a conurbation called Tricity – one of the main cultural, commercial and educational centres of Poland inhabited by over 1.2 million people.
The province is well-known in Poland for its beaches, health resorts & spas; which attract tourists by the thousands each year.
Away from the beaches and miracles in red brick, you'll discover Kashubia, a region that is steeped in tradition and even has its own language.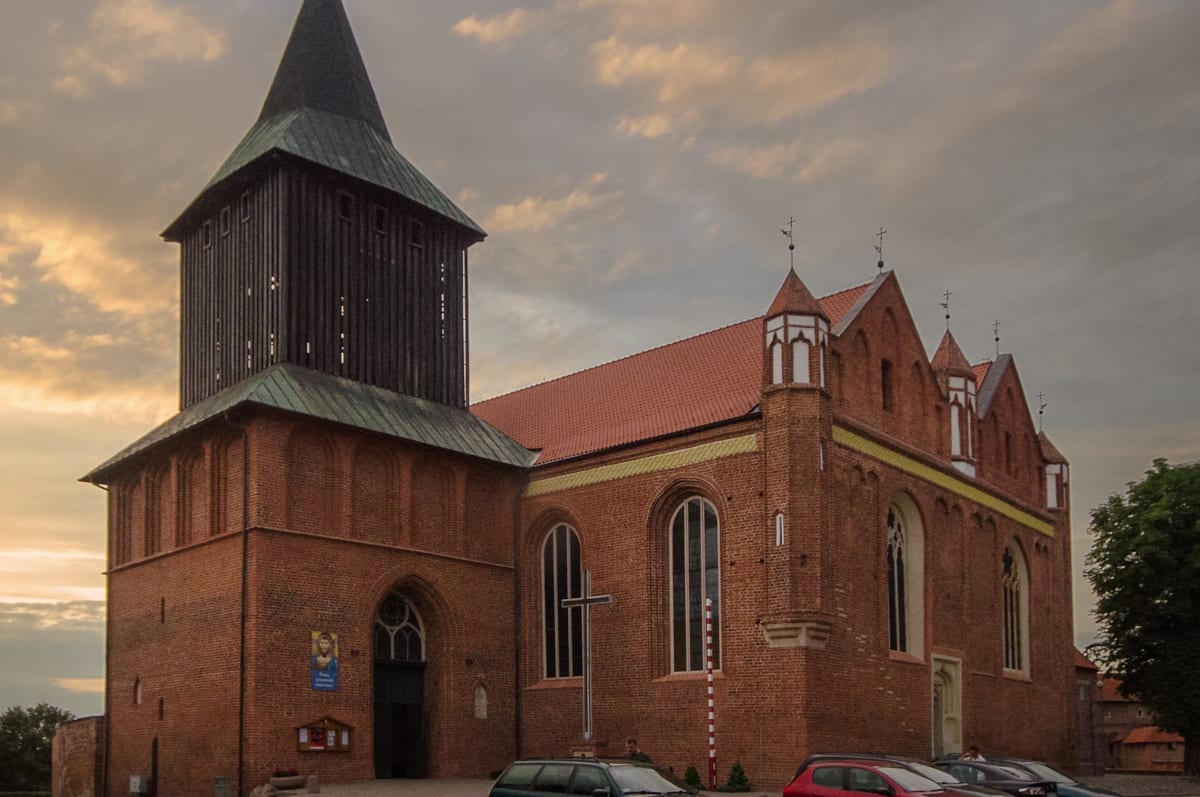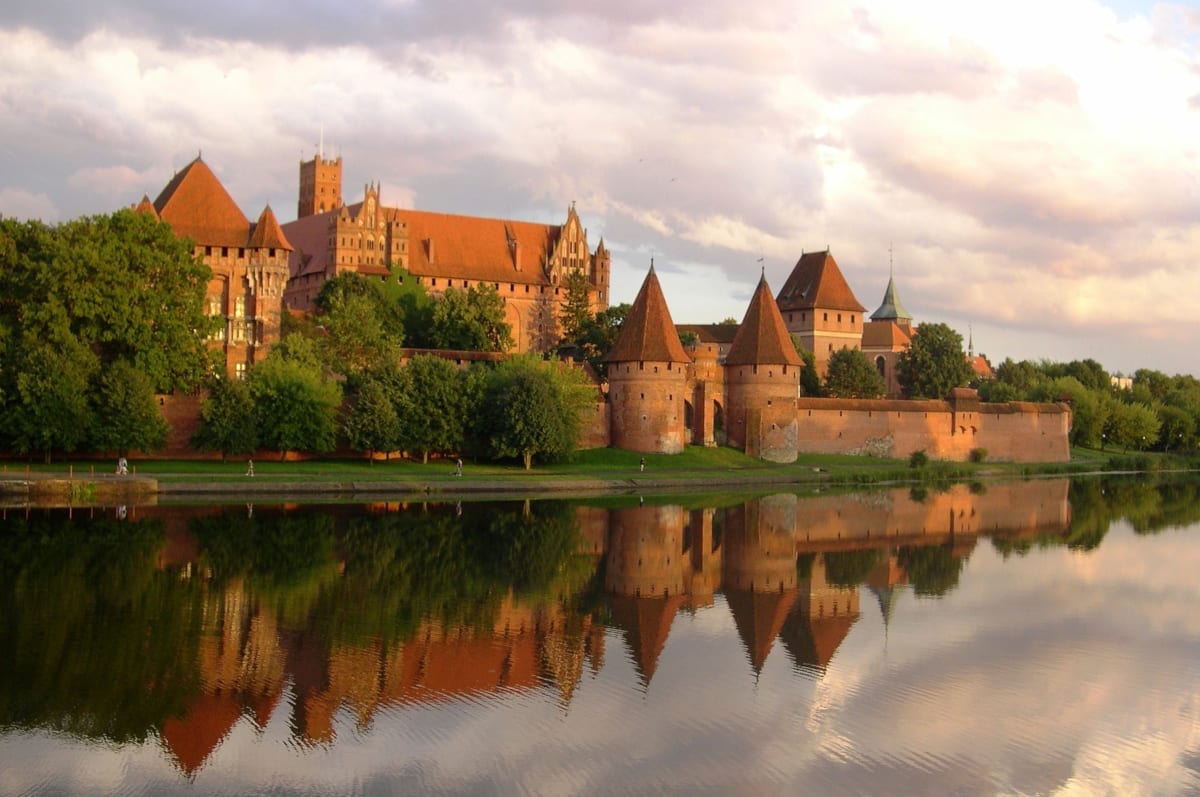 Welcome to the 'Love Gdansk' community where you will find further information about Malbork, amazing images, information from a local perspective and much, much more….


Quality dental treatment in Poland at 50-70% off UK prices.
Combine affordable dental care with a holiday or short break