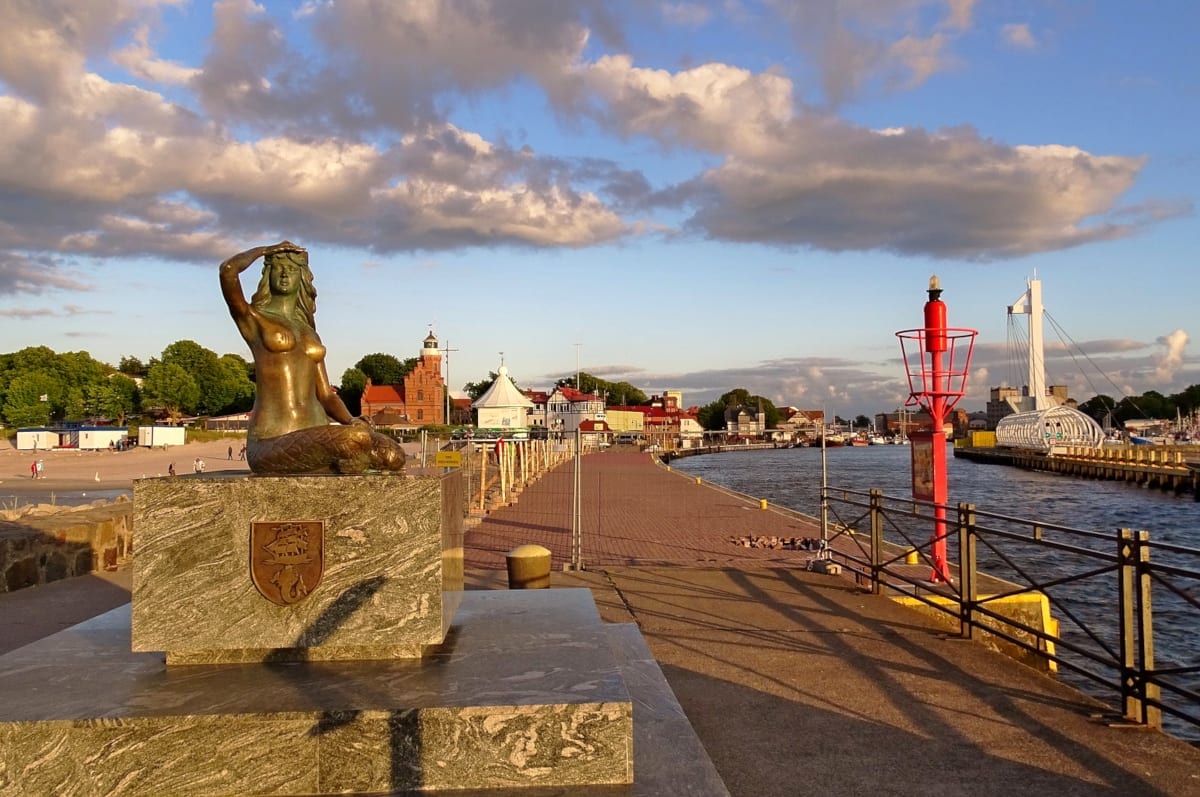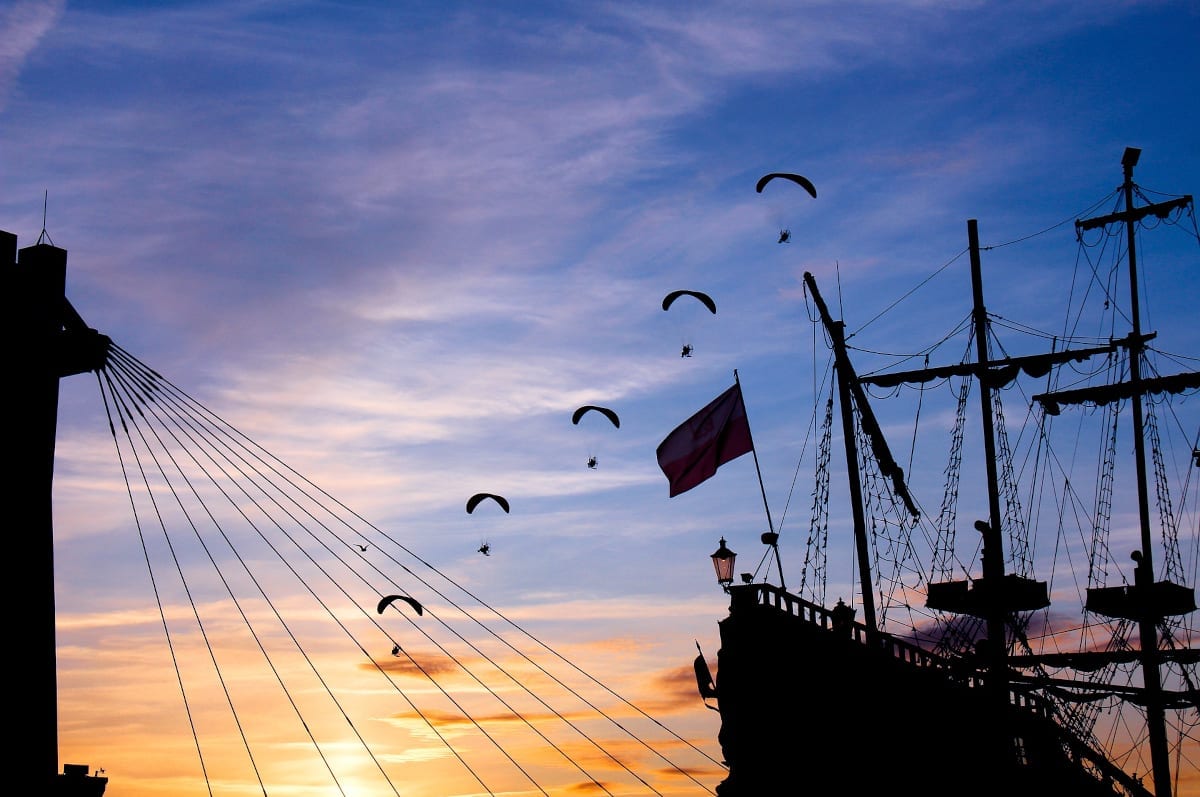 Summer Resort
Ustka is a spa town in the Pomeranian Voivodeship and is a popular tourist destination and fishing port. It's one of the Baltic's most refined towns and has won a string of local awards for the best summer resort in the country.
Ustka has two beaches separated by the River Słupia, a wonderful seaside promenade and a well-maintained centre and is very popular with German tourists who have been coming to the town in droves since the 19th century.
The Eastern beach is the most popular because it is linked to the town and is home to numerous bars, restaurants, the promenade and a concert hall. The western beach is located next to the Navy Training Centre and has restricted access but is flatter than the eastern beach, which has high sand cliffs. A swing pedestrian bridge, which is open for 15 minutes every hour, joins the two beaches together.
The old part of the town has retained its layout since the Middle Ages and many buildings have been restored with assistance from the European Union.
There's a few monuments to see in the town including the lighthouse, which was built in 1871, the main post office built in 1875 and the church, which was built in 1882.
Spa Resort
The spa resort in Ustka specialises in the treatment of musculoskeletal, cardiovascular and respiratory diseases or endocrine and metabolism disorders. Outpatient treatment is also available for holidaymakers which are looking for an opportunity to improve their fitness.
Ustka takes great pride in its long railway history, with the first passenger train to leave the town departing on 1st October 1878. The construction of the railway helped the town to start capitalising on tourism.
The Slowinski National Park is just 37km from the town and is a very popular attraction for nature lovers and hikers. The area is famous for its moving sand dunes, a curiosity which occurs as waves and wind carry the sand inland at a speed of 3 to 10 metres each year. Some dunes can reach heights of up to 30 metres.
Pomerania is Poland's most northern province. It covers an area of over 18,300 square kilometres and has the Baltic Sea on its northern border and Russia (via the Vistula Spit) to the north-east.
The region has 316 km of coastline with sandy beaches and a staggering 2,901 lakes. If you wanted to swim in a different lake every day, it would take you almost eight years.
The epicentre and capital of Pomerania is Gdańsk, northern Poland's metropolis, which together with Gdynia and Sopot forms a conurbation called Tricity – one of the main cultural, commercial and educational centres of Poland inhabited by over 1.2 million people.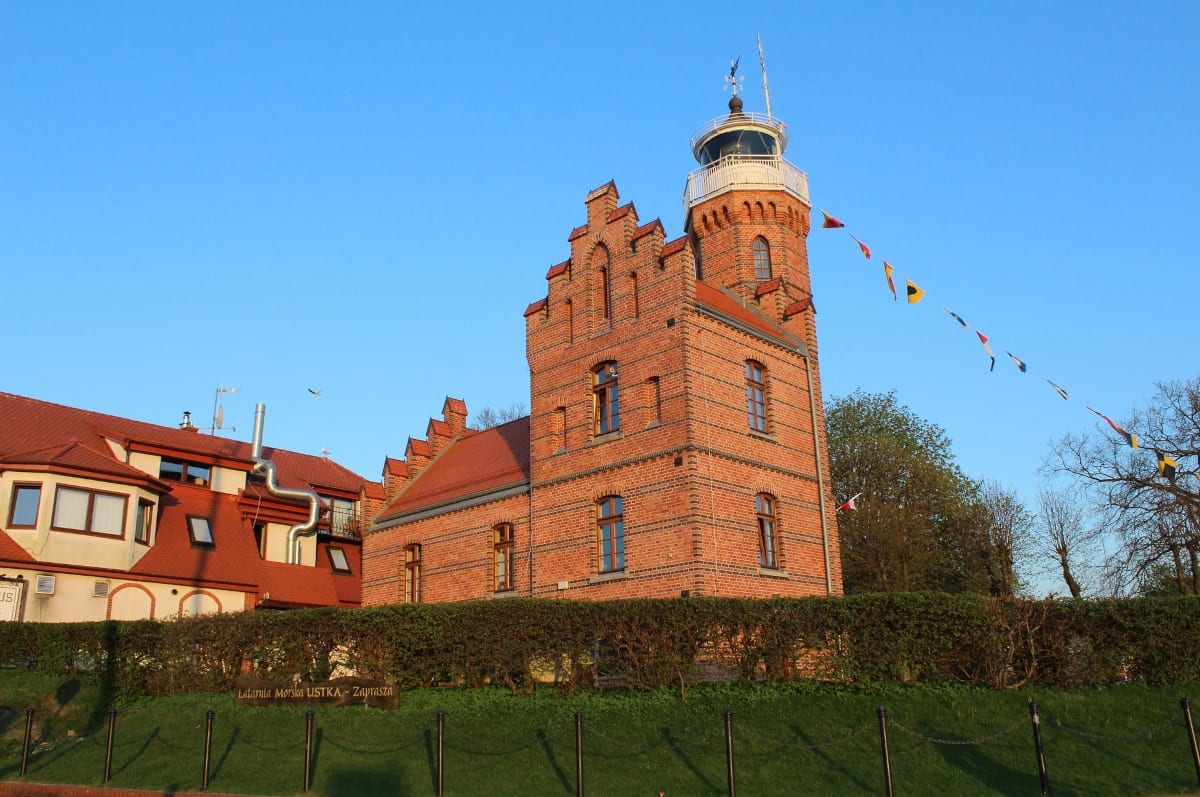 Welcome to the 'Love Poland' community where you will find further information about Ustka, amazing images, information from a local perspective and much, much more….


Quality dental treatment in Poland at 50-70% off UK prices.
Combine affordable dental care with a holiday or short break