Around & About in Kielce
Around Kielce – Updated 16 January 2023.
Świętokrzyski National Park
The park is located just 18km away from Kielce and includes the highest ridge of the Świętokrzyskie Mountains, which are the oldest in Poland. The Park is famous for its trees, of which 674 are regarded as monuments of nature and as such are under protection. The most treasured historical building of the Świętokrzyski National Park is the Benedictine monastery situated on Święty Krzyż Mountain, which dates back to the first half of the 12th century.
The Świętokrzyski National Park is a popular destination for nature lovers and outdoor enthusiasts, and it is also a great place to learn about the history and culture of the region.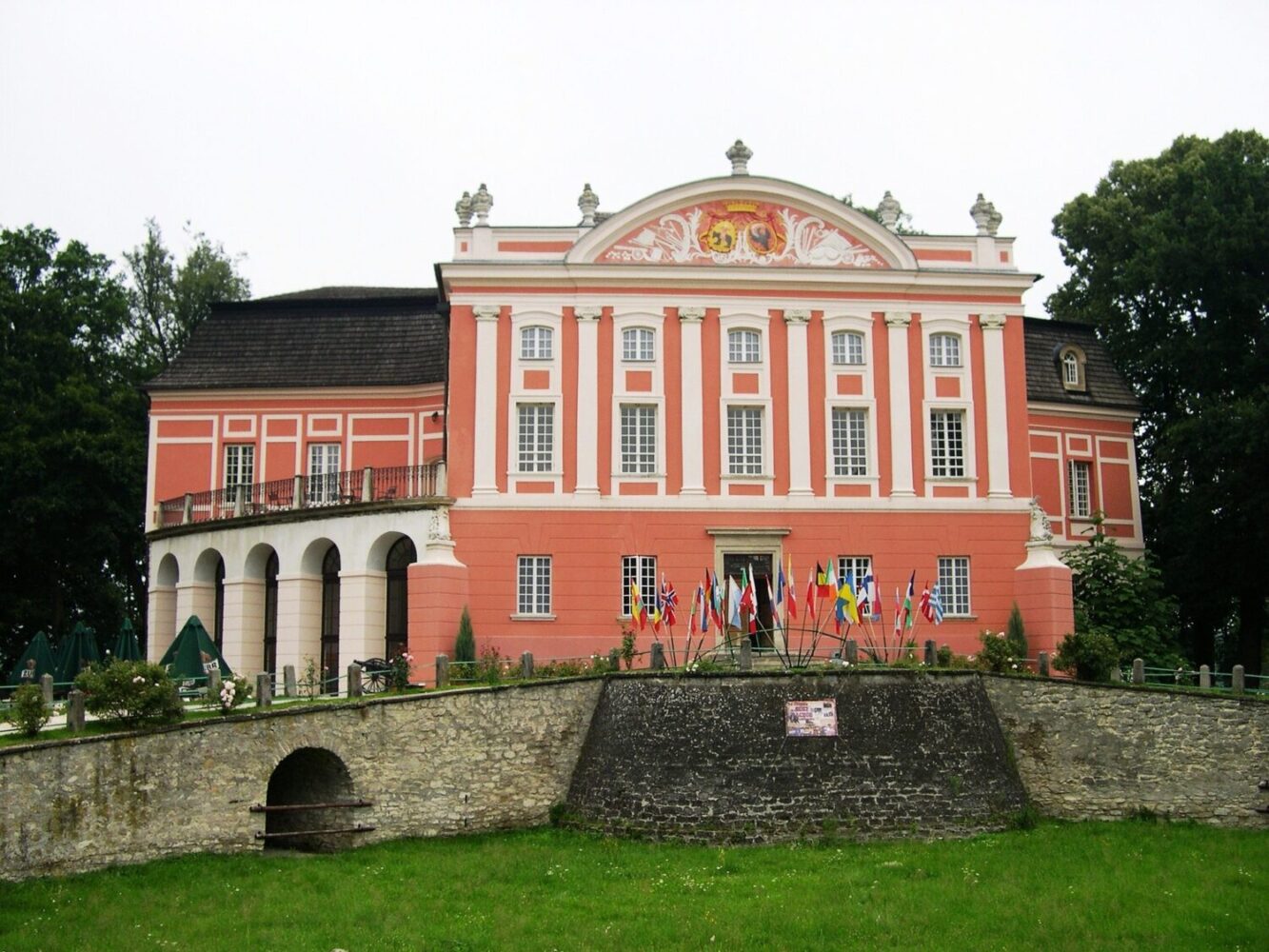 Kurozwęki Palace & Estate
Kurozwęki is a village located 7 kilometres from Staszów and 54 kilometres from Kielce. The palace is a bit outside the centre of the village, but the access to it is well signposted. Today, the palace houses a hotel, you'll also find restaurants, a bison herd, a mini-zoo and an Arabian stud farm.
Museum of the Kielce Region Countryside Ethnographic Park
Just 20km away from Kielce you will find the Museum of the Kielce Region Countryside Ethnographic Park in Tokarnia, which aims to maintain the most valuable monuments of rural and small-town housing in the Kielce Region and present them in an environment similar to the original. The museum exhibits an interesting collection of horse-drawn vehicles.
Bałtów Tourist Complex
Kielce is a good base to explore the region's tourist attractions such as Poland's first Jurassic Park, the Bałtów Tourist Complex; which contains a 1 km long educational path with 100 life-size models of dinosaurs, the Jurassic Museum, the Prehistoric Oceanarium, a zoo and the Sabathówka Witches' Village.
Krzyztopor Castle
Krzyztopor Castle is located in the tiny village of Ujazd, 35km from the town of Sandomierz. The castle is in ruins today but still attracts many visitors who are free to explore the grounds, ascend the turrets and ponder its remarkable, yet bizarre history. The castle was commissioned in the 17th century by Krzysztof Ossoliński, an eccentric magnate with a fantastical imagination and it took 13 years to build (1631 to 1644). The construction was supervised and designed by Lorenzo Muretto, an Italian architect who was one of the few people around during this time who could create Ossolinski's dream.