Kampinos
Kampinos National Park – updated 09 January 2023.
The Park begins just outside Warsaw's north-western administrative boundary and is known locally as Puszcza Kampinoska. It stretches west for around 40km and is one of the largest National parks in Poland. It is the only national park in Poland that is entirely located within just one province (the Masovian Voivodeship).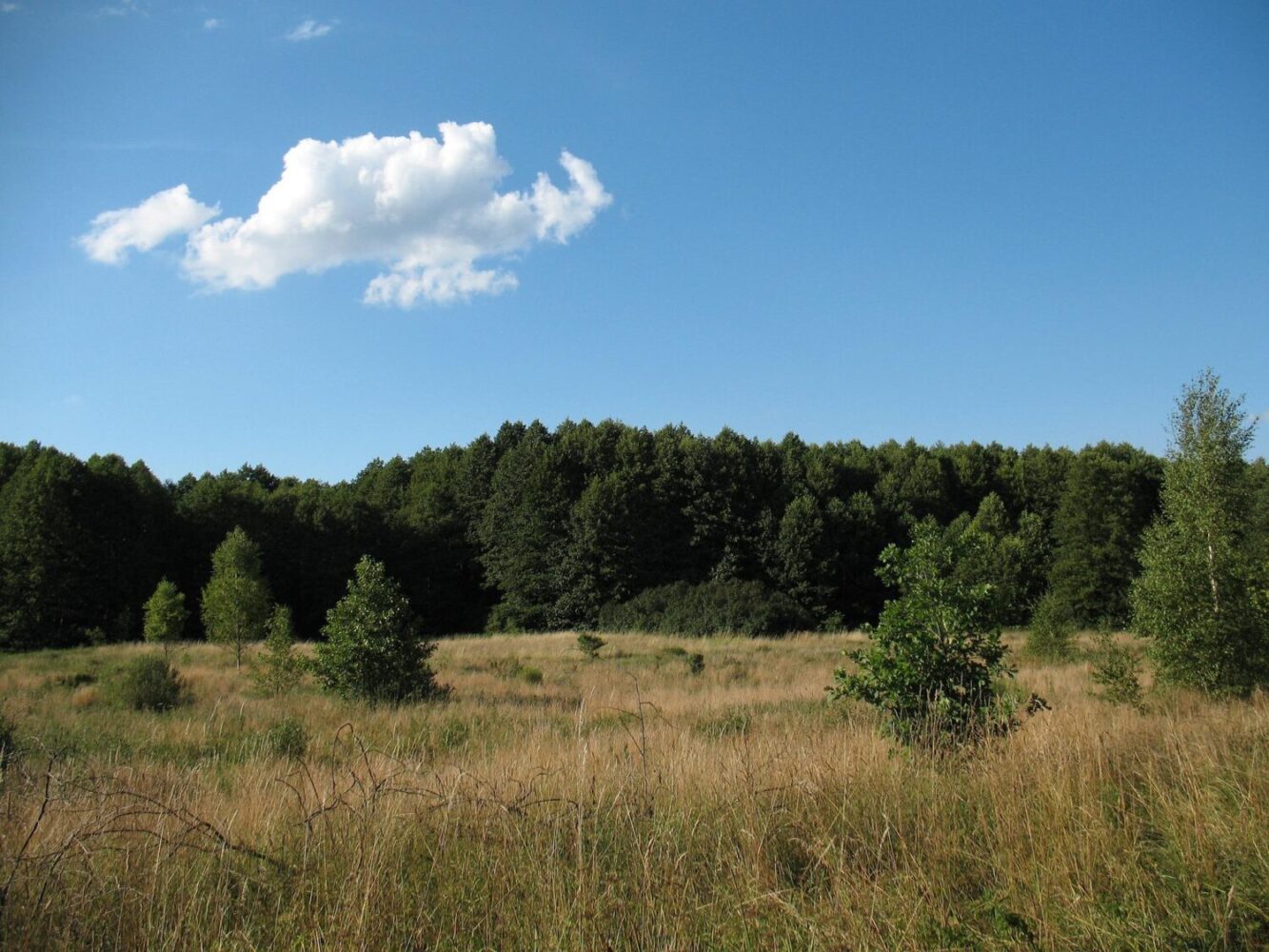 UNESCO
Created in 1959, Kampinos National Park covers just over 385 km² of which 46.38 km² is strictly protected and it was added to UNESCO's list of biosphere reserves in January 2000.
The park is also known for its historical and cultural heritage, which includes many ancient pagan shrines, as well as a number of historic buildings and landmarks, such as the Palace in Ciechanów.
Diverse landscapes
The park is characterized by its diverse landscapes, which include forests, meadows, marshes and several small rivers. The Park is also known for its many small lakes and is home to a variety of wildlife, including deer, wild boar, beaver and many species of birds.
Forests account for around 70% of the park's area, and the most common tree is the pine followed by oak.
The park offers visitors a wide range of recreational opportunities, such as hiking, cycling, horseback riding and water sports, as well as fishing, bird watching and nature photography. The Park offers many educational trails and paths, and it also contains a number of shelters and cabins that are available for visitors to stay overnight.
Hiking & cycling
Kampinos is very popular with Warsaw's hikers and cyclists, who take advantage of its 300km of marked walking and cycling trails. The eastern part of the park is favoured by walkers as it's accessible by public transport; the western part is less visited. The park is visited by 1 million tourists each year.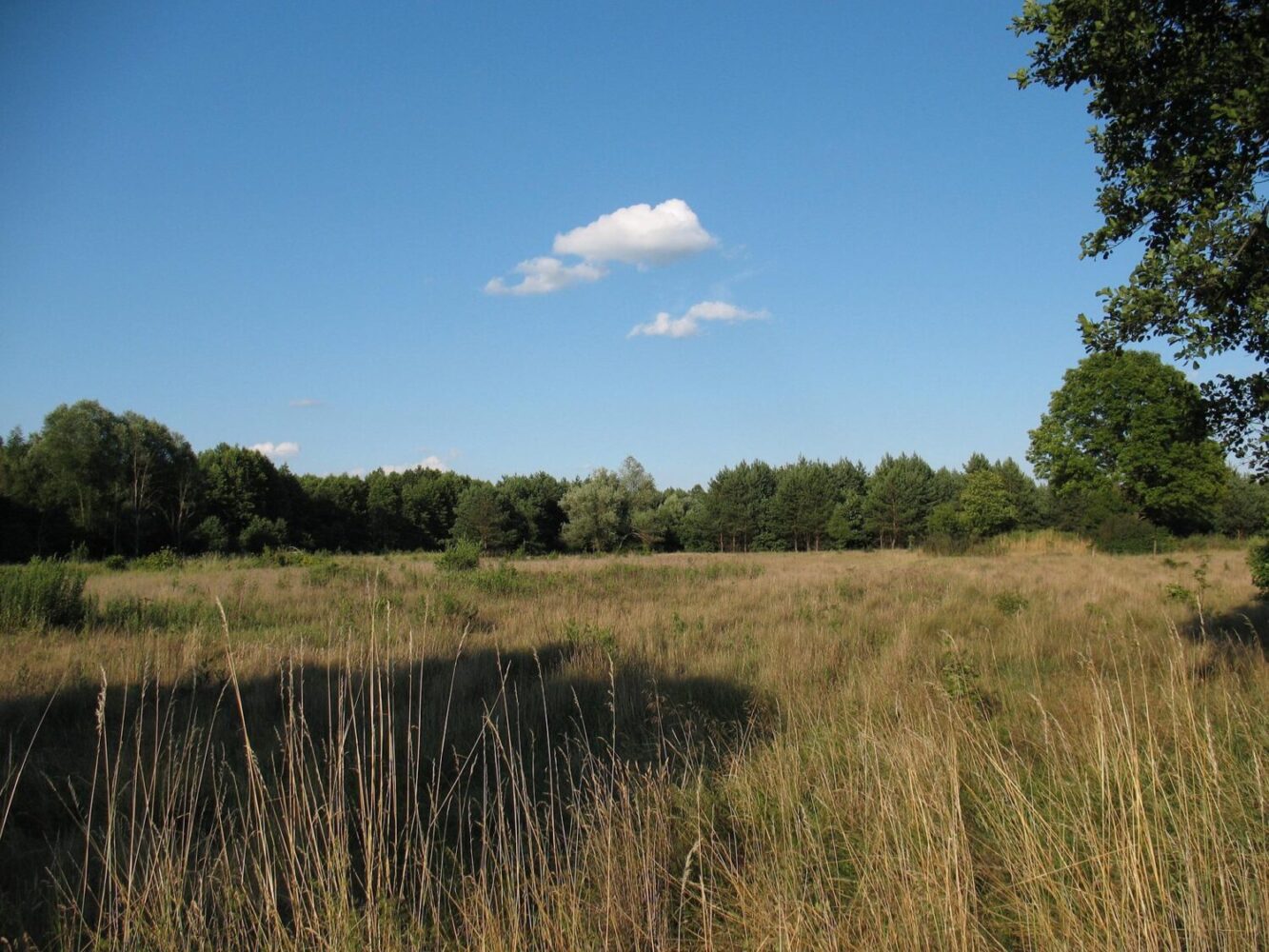 Flora & fauna
There's around 1245 species of plants within the park, of which 69 are protected.
The park includes Europe's largest area of inland sand dunes, mostly pine tree covered and up to 30m high. Other parts of the park are barely accessible peat bogs that shelter much of its animal life. According to biologists, there are 16,000 species of animals, of which the most numerous are insects and birds. Numerous animals have been reintroduced into the park including moose, beaver and lynx and today, 83 species of animal in the park are regarded as endangered.
Tourists
Tourists are welcome on the Park's walking, cycling, horseback and skiing trails. In addition to  half day and one day hikes, there are two long trails that traverse the entire length of the park, both starting from Dziekanów Leśny on the eastern edge of the park. The red trail (54km) ends in Brochów, and the green one (51km) in Żelazowa Wola.
Accommodation
Bivouac sites designated for camping are the only accommodation options within the park's boundaries, but there are hotels close by in Czosnów, Laski, Leszno, Tułowice and Zaborów.
Events
Many important events have taken place in Kampinos National Park and reminders of Poland's turbulent past are numerous including tombs of insurrectionists from the 1863 anti-Russian uprising, war cemeteries from Polish German war of 1939 and tombs of members of anti-German resistance (1944–45).
Kampinos National Park is open year-round, but some facilities may be closed during the winter months. It's a popular destination for nature lovers, hikers and those interested in the history and culture of the region, it is also an important natural area for the city of Warsaw.
FAQ
Here are some frequently asked questions about Kampinos National Park in Poland:
Where is the Park located?
Kampinos is located in central Poland, about 45 kilometers west of Warsaw.
What is the history of Kampinos National Park?
The Park was established in 1959 and is one of the oldest national parks in Poland. It was created to protect the unique natural and cultural values of the Kampinos Forest, which is one of the largest remaining primeval forests in Europe.
What can I do in the National Park?
There are many activities available in Kampinos, including hiking, biking, horseback riding, and birdwatching. The park is also home to many rare and protected species, including European bison, lynx, and beavers. There are also several historical and cultural attractions within the park, including the ruins of a medieval castle and several churches.
Is Kampinos open year-round?
Kampinos National Park is open year-round, but some facilities and services may be closed or have reduced hours during the winter months.
How do I get to the National Park?
The easiest way to get to Kampinos is by car, as the park is not easily accessible by public transportation. From Warsaw, you can take the S8 expressway and then follow the signs for the park. There is also a regional bus that goes from Warsaw to the park, but it only operates on weekends and holidays.