Wadowice, birthplace of the Pope
Wadowice – updated on 13 January 2023.
Wadowice is a city in southern Poland located around 50 km southeast of Kraków and is the birthplace of Karol Wojtyła, better known to the world as Pope John Paul II, the first non-Italian pope since the 16th-century Pope Adrian VI. 
The Pope's family home in Wadowice, which is now a museum, is a popular pilgrimage site for Catholics. It contains personal mementos, photographs, and other items related to the Pope's life and papacy. The house where he was born has been turned into a museum as well, where visitors can learn about his early life and see some of his childhood possessions.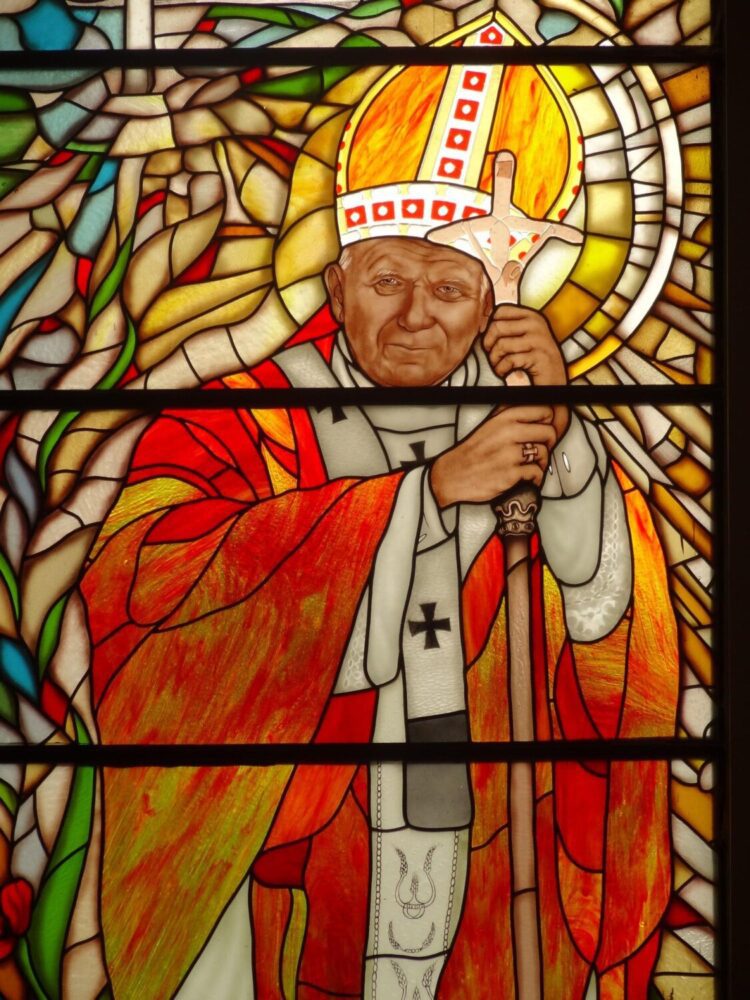 Pilgrimage destination
Wadowice has evolved into a popular pilgrimage destination with more than 200,000 visitors every year. Pilgrims arrive to pay their respects to the Wojtyła family home, which is now a museum and to also have a slice of the famous kremówka, the Pope's favourite cream-filled pastry.
The Pope's former home is a modest apartment block located at 7 Kościelna Street and in the Pope's own words, "It is the place where it all began."
The Wojtyła family
The Wojtyła family first moved into the apartment in 1919 and rented two rooms with a kitchen on the first floor. Karol Wojtyła was born in this apartment on 18 May 1920. After his mother's death on 13 April 1929, Karol and his father occupied only one smaller room and the kitchen. Wojtyła lived in this house until 1938, when he moved with his father to Kraków and enrolled at Jagiellonian University.
The apartment has been a historic house museum since 1984; it preserves its original structure and houses a collection of objects that belonged to the Wojtyła family.
Wadowice
Wadowice is a small town, but it has a number of notable churches, parks and monuments . Visitors can also explore the local market square and take a stroll along the picturesque town's streets.
Museum
The museum also commemorates Wojtyła's life and his work in Poland until he left Kraków for the Vatican in 1978.
Pope John Paul II
Pope John Paul II was the head of the Catholic Church and sovereign of the Vatican City State from 1978 until his death in 2005. He was elected pope by the second papal conclave of 1978, which was called after John Paul I, who had been elected in August to succeed Pope Paul VI, died after 33 days. Cardinal Wojtyła was elected on the third day of the conclave and adopted the name of his predecessor in tribute to him.
John Paul II is recognised as helping to end Communist rule in his native Poland and the rest of Europe.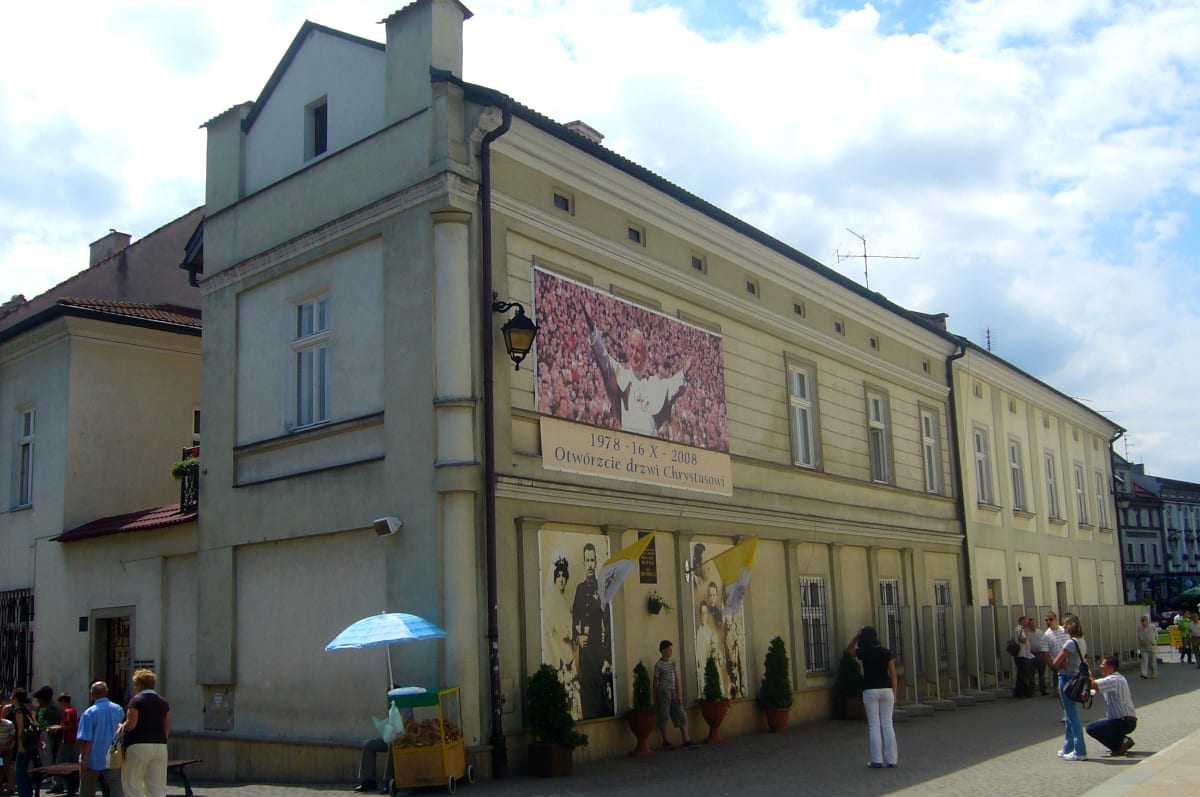 What to expect from this tour
This fascinating tour with a religious context will start from the pick-up from your accommodation in Krakow. At first, you will go to Wadowice, the hometown of The Holy Father John Paul II. Follow in the footsteps of one of the greatest Poles in history.
You will see the secondary school which young Karol Wojtyła attended. Then you will go to the Main Market Square named after John Paul II and visit the parish church. You will admire numerous paintings, chapels and famous baptismal font where future Pope had been baptized. Finally, you will participate in a guided tour at the Family Home Museum of John Paul II available in various languages.
From Wadowice you will go directly to Częstochowa often called the spiritual capital of Poland. Marvel the beauty and mystical atmosphere of Jasna Góra, the famous Polish shrine to the Virgin Mary and one of Poland's most visited pilgrimage sites. Upon arrival enjoy your time having a lunch break at your own expense. Start your tour at The Monastery guided by venerable Pauline's Monk. In the end, you will admire the miraculous painting of The Black Madonna of Częstochowa.