Christmas in Poland
Christmas in Poland – Updated 12 September 2022
Christmas is an important holiday in Poland and is celebrated by both Catholics and non-Catholics. It is a time for families to come together and celebrate with traditional meals and activities.
One of the most important traditions is the preparation of the Christmas Eve feast, known as Wigilia. This meal is usually meatless and includes dishes such as fish, pierogi (dumplings filled with sauerkraut, mushrooms, or potatoes), and carp. It is also traditional to leave a place setting at the table for any unexpected guests or for the Christmas spirit, known as the "Wigilia Baby."
Other Christmas traditions in Poland include the decorating of the Christmas tree, the exchange of gifts, and the singing of carols. In addition, it is also common to attend Mass on Christmas Eve or Christmas Day.
Christmas markets
Poland is a very popular destination for visitors from overseas during the festive period, particularly in the main cities such as Warsaw, Krakow, Gdansk & Wroclaw where you will find traditional Christmas markets selling an assortment of festive products.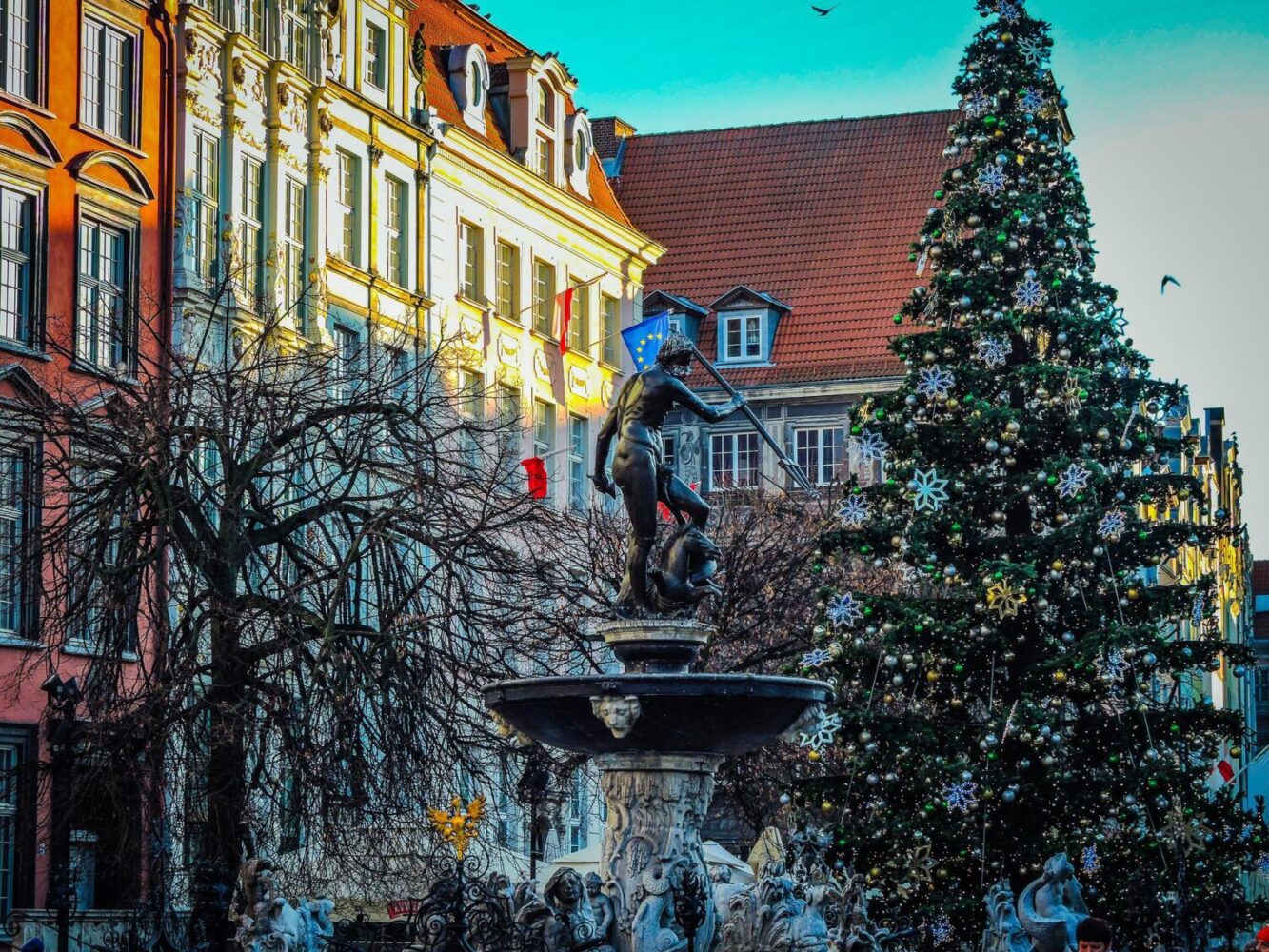 Gingerbread
Traditionally during Advent, families would bake Christmas gingerbread and use it to make their own decorations. Gingerbread was made into a variety of shapes including hearts, animals and St. Nicholas figures (St. Nick is the Polish version of Santa).
Today, most Poles buy their Christmas decorations in the shops and markets as there is always a fantastic selection on offer. Some families still make their own decorations from gingerbread; however, this is more commonplace in the villages of Poland rather than the cities and towns.
Christmas trees
You'll find Christmas trees in most public areas in Poland and also outside churches and within people's homes. Traditionally Christmas trees in Poland were decorated with shiny apples, walnuts, wrapped chocolate shapes, hand blown glass baubles, and many homemade ornaments and candles with a star as a top piece. You may still find this in some homes; however today most Poles decorate their trees in a similar fashion to trees in the UK or America.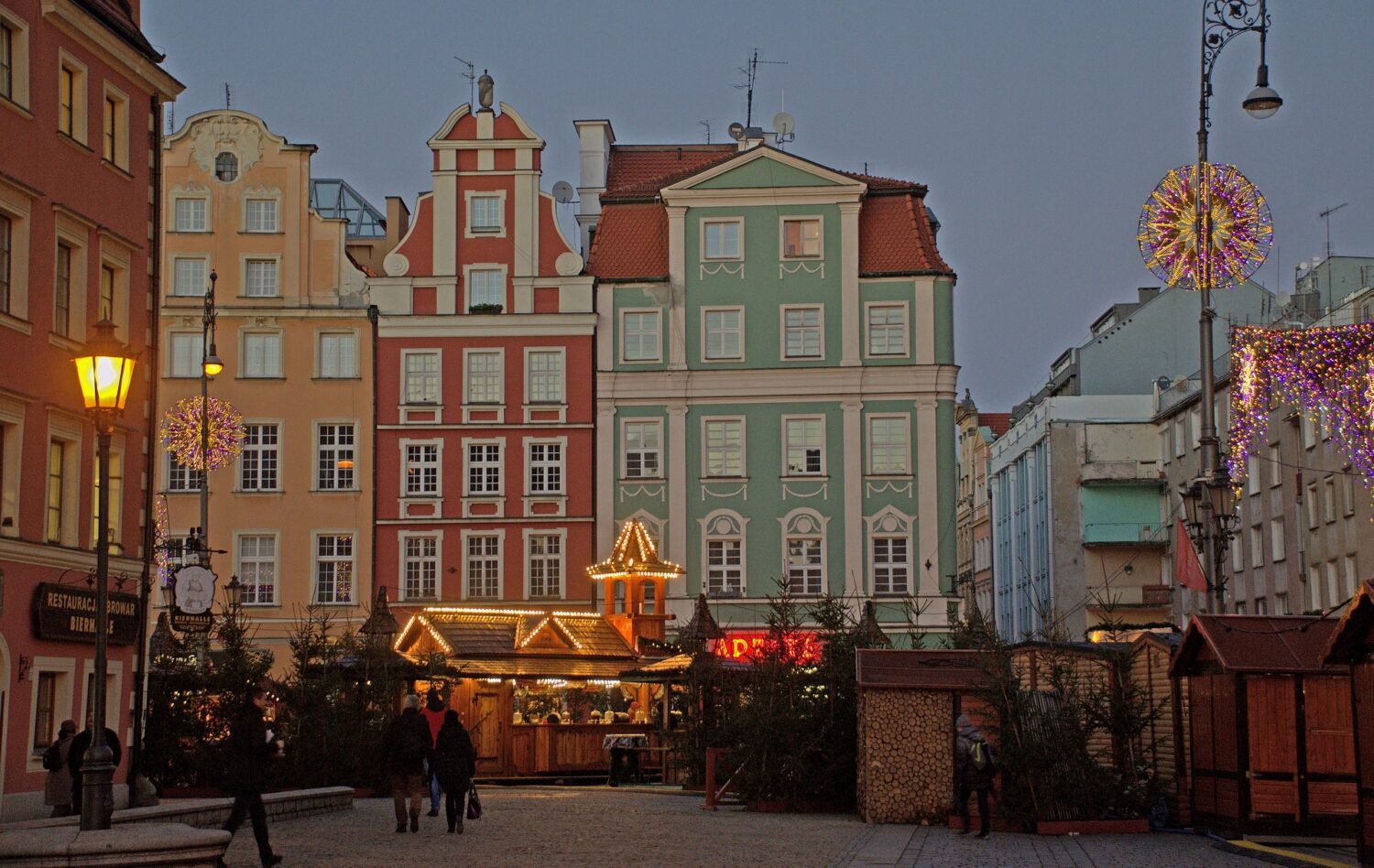 Unlike the UK where Christmas trees are erected in homes in early December and are usually taken down on the 6th January, the poles decorate their trees just before Christmas and may keep them that way until early February.
It is still commonplace for Christmas trees to be real in Poland; however, many Poles do opt for replica trees, particularly in apartment blocks – to avoid the inevitable clean-up of pine needles on the stairs and in the elevator.
Gwiazdory
During the run up to Christmas, you may see the "Gwiazdory," or star carriers wandering through the towns and villages. Depending on location, some of the Gwiazdory will sing carols, recite verses or put on puppet shows & nativity scenes. Today, the Gwiazdory are usually a group of men dressed in Santa costumes.
Oplatek
One tradition unique to Poland is the sharing of the "oplatek", a thin wafer into which is pressed a holy picture. People once carried these oplatki from house to house wishing their neighbours a Merry Christmas. Nowadays, the bread is mostly shared with members of the family and immediate neighbours.
As each person shares pieces of the wafer with another person, they are supposed to forgive any hurts that have occurred over the past year and to wish the other person all the happiness in the coming year.
Christmas Eve in Poland
In Poland, Christmas Eve is the big event, not Christmas Day. Traditionally, everyone would wait until the appearance of the first star in the sky (Gwiazdka) and then a huge feast would begin (Wigilia) followed by an exchange of gifts. Before the sighting of the first star, people would fast. to make the feast more enjoyable. Today, most Poles begin festivities prior to Gwiazdka.
Wigilia
Wigilia (the Christmas supper) is a carefully planned meal packed pull of traditions. Bits of hay are spread beneath the tablecloth as a reminder that Christ was born in a manger and an even number of people must be seated around the table or tradition states, someone may die in the coming year
In some places an empty place setting is symbolically left at the table for the Baby Jesus or for a wanderer who may be in need, or if a deceased relative should come and would like to share in the meal.
The meal begins with the breaking of the oplatek. Everyone at the table breaks off a piece and eats it as a symbol of their unity with Christ. They then share a piece with each family member giving good wishes for the following year. There should be twelve dishes, as a symbol of the Twelve Apostles, or an odd number of dishes for good luck (usually five, seven, or nine). Poppy seed cake, beet soup, prune dumplings, carp, herring and noodles with poppy seed are universal Polish Christmas foods. There is no meat in the Christmas Eve feast.
Christmas Day is a day spent visiting friends.
Christmas in Poland Tours & Experiences