Lazienki Park
Lazienki Palace – updated 10 January 2023.
The Lazienki Palace, also known as the Palace on the Water, is a beautiful palace and park complex located in Warsaw, Poland. It is considered to be one of the most important cultural and historical sites in the city.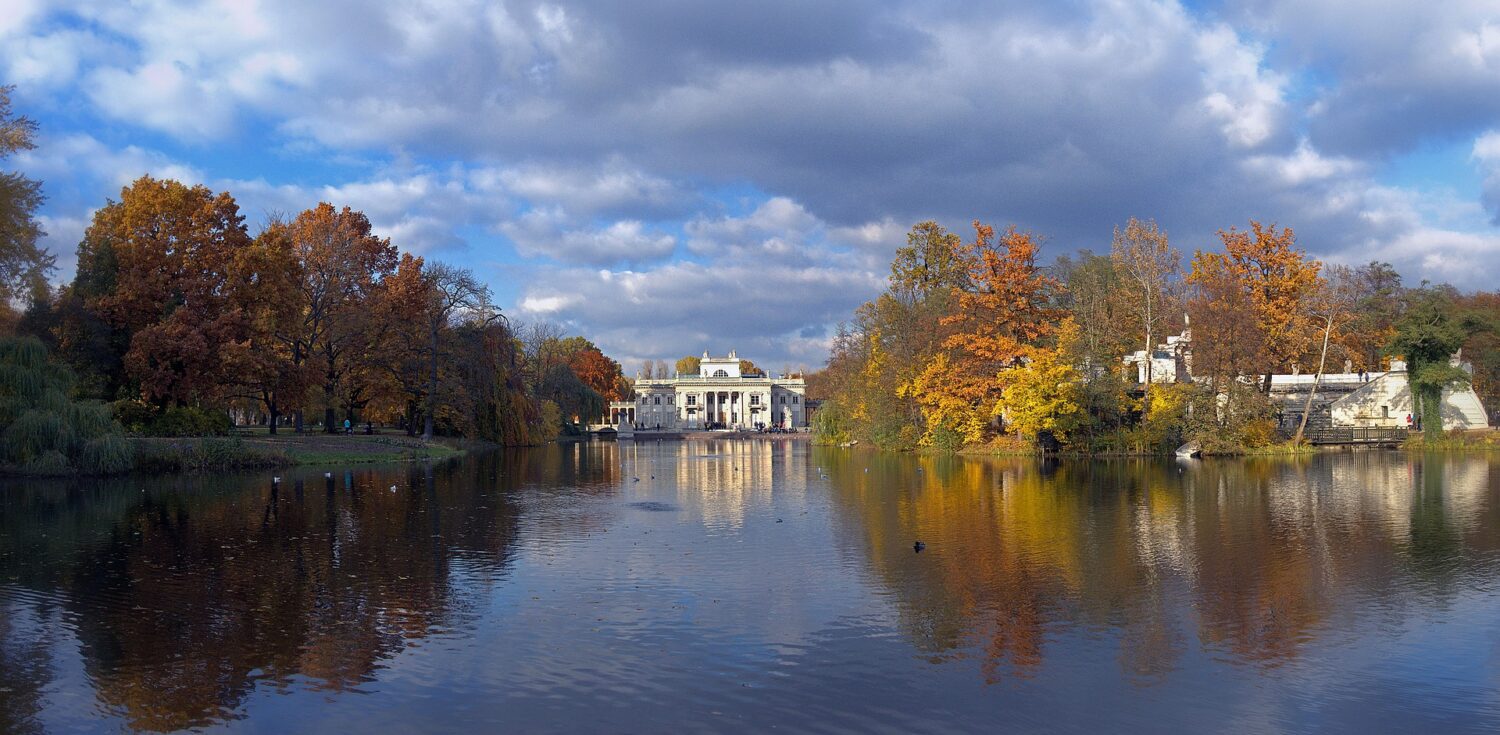 Stanislaw August Poniatowski
The palace was built in the 18th century for Stanislaw August Poniatowski, the last king of Poland, as a summer residence. The palace is an example of the "Polish-Baroque" style of architecture, which combines elements of Baroque, Rococo, and Classic styles.
Interiors
The palace's interiors are particularly impressive and boast a number of ornate rooms, including the Grand Hall, which features frescoes and stucco decoration, and the White Hall, which is known for its beautiful parquet floor. The palace also has a beautiful chapel, with a Rococo-style altar and frescoes.
The park
The palace is set in a beautiful park, which is also worth visiting. The park features a number of other buildings and monuments, including the Myślewicki Palace, the Belweder Palace, and the famous "Statue of the Little Insurgent."
Old Orangery
During a walk around the 76 hectares park, you'll see the Art Nouveau Chopin monument, a classicist amphitheatre, summer houses, pavilions, cafes & restaurants, lakes, the English garden, an Old Orangery, palaces and much more. There's so much to see that it is possible to spend the full day in the park.
Artificial Island
The palace is built on an artificial island that divides the lake into two parts, a smaller northern lake and a bigger southern lake; it is connected by two colonnaded bridges to the rest of the park. The location of the palace has provided the building with its unofficial name, The Palace on the Lake.
The Lazienki Palace is a popular tourist destination, and is open to visitors year-round. Visitors can take guided tours of the palace to learn more about its history and see its many rooms and features.
Inside the palace, you'll find sumptuous interiors, some 140 paintings and works of art from the king's collection and an ornate ballroom.
The palace was very nearly destroyed by the retreating Germans during the final stages of WWII, they went as far as to drill holes in the structure in preparation for demolition; however, the plan was never carried out.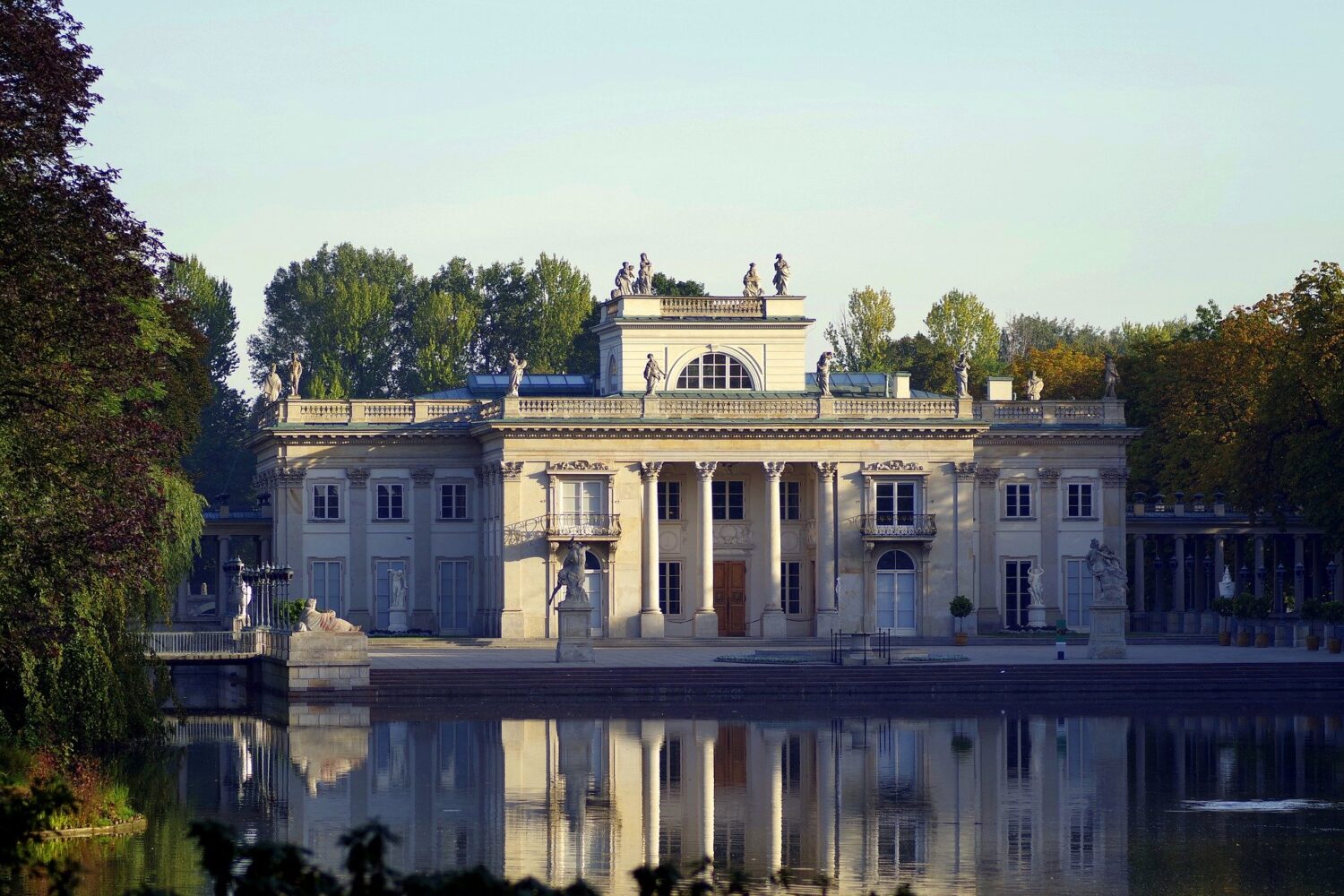 Best times to visit
One of the best times to visit the palace and park is from spring to late autumn when the gardens are at their best. In addition to the flora and fauna, you'll also see peacocks, squirrels, swans and ducks.
Chopin
Summer visitors should not miss out on one of the famous Chopin concerts, which take place from May to September every Sunday at 12 noon and 4pm at the Chopin monument.
Lazienki Palace Tours & Experiences